Profile

Hiccup & Toothless
Thanks for nothing you useless reptile.
Free Account
Created on 2012-10-29 23:05:33 (#1766780), last updated 2012-12-24 (247 weeks ago)
0 comments received, 205 comments posted
1 Journal Entry, 2 Tags, 0 Memories, 15 Icons

About
| | |
| --- | --- |
| Name: | Hiccup Horrendous Haddock III |
| Birthdate: | Jan 2 |
| | |
| | |

Mini Bio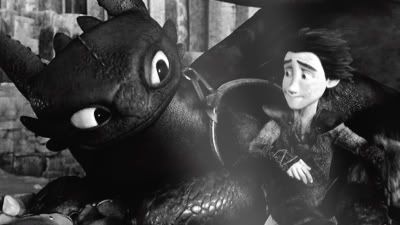 Hiccup Horrendous Haddock III is the sophisticated and brilliant teenage son of the Viking chief, Stoick the Vast. Originally he plans to become a Viking warrior. Unfortunately, in the crude world of the Vikings, Hiccup's slight build, rebellious determination, and sarcastic sense of humor make him a social outcast.
One night he takes down a dragon attacking his village. When he goes to hunt for it, he finds he can't kill it and instead becomes his friend. He names the dragon, a Night Fury, Toothless. Together they save the village from disaster and Hiccup becomes a hero.
[disclaimer: Hiccup is from Dreamwork's How To Train Your Dragon. He does not belong to me. No copy right infringement is intended. This is just for fun.]

People
[View Entries]

Communities
[View entries]

Member Of (1):

Subscriptions (3):

Administrator Of (0)

Feeds
[View Entries]

Subscriptions (0)

Linking
To link to this user, copy this code:
On Dreamwidth:
Elsewhere: